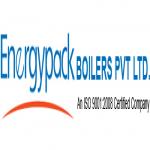 Energypack Boilers Pvt Ltd
Energypack Boilers Pvt. Ltd. is a professional manufacturer, supplier and exporter of hi-tech Steam Boilers, Hot Water Boilers, Non I.B.R. Coil Type Vertical Boilers EPH, Economizer EPE, Electric Operated De-Waxing Boiler Autoclave, Chimney, etc.
91 - 2676 - 247247

Website

24-P, Baska-Ujjeti Road, Ujjeti , Halol, 389 350, Gujarat, IN
About
Highly expert personnel of our company, engineer all products in accordance with the quality norms laid down by the industry. Our boilers are acclaimed of their rustproof surface, robustness, resistance to acids & chemicals and durability. To meet demands of a large number of customers, our range is engineered & offered in variegated sizes and specifications.
Error, Query failed1 : Unknown column 'ss_july' in 'field list'